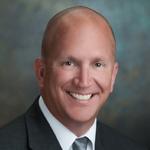 Josh Tucker
Josh D. Tucker, P.C.


Josh Tucker has been
helpful (56) times.
Expert in »
Personal Injury
Josh Tucker provides personalized client care and dedicated legal representation. As a locally owned and operated business, they are proud to defend their neighbors against those who have done them harm. Josh D. Tucker, P.C. provides legal representation for those in need in Statesboro , Georgia and surrounding areas. They are your one-stop shop for defending your interests. Their aggressive legal representation for injured people will ensure that you get what is owed to you by law.

As a personal injury lawyer, he is prepared to go to the mats to get you what you deserve for these and other types of injury cases:

• Wrongful Death
• Tractor-Trailer Accidents
• Bike and Pedestrian Accidents
• Car Accidents
• Falling Merchandise Accidents
• Motorcycle Accidents
• Slip-and-Fall Accidents

Founded in 2001, Josh D. Tucker, P.C. has previously been voted Best Law Firm in the 'Boro. Josh D. Tucker, P.C. is "Dedicated to Helping Those Who Have Been Injured."
Loading...