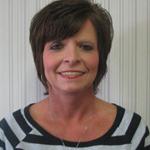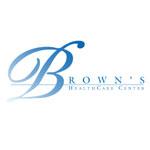 Tammy Royal
Brown's HealthCare Center


Tammy Royal has been
helpful (20) times.
Expert in »
Long Term Care
Brown's HealthCare Center has been proudly serving the Statesboro Community for the past 57 years. We provide individualized long-term care through specialized nursing services, rehabilitation services, nutritional services, recreational services and patient/family services.

At Brown's HealthCare Center, we understand the concerns and uncertainties you and your loved one feel when considering the right health care facility. Our goal is to serve the total person -- recognizing that we care for unique individuals, each with his or her own distinct set of needs, wants, beliefs and expectations. You will find ongoing gentle and supportive care at Brown's.

Brown's HealthCare Center is a 63-bed specialty health care facility for the residents of Statesboro, GA. We provide restorative skilled nursing care and a comprehensive rehabilitation program for people recovering from a disabling illness or injury. We offer hospice for the terminally ill and their families.
Loading...